[CD/LP] YS1 & YS2 사운드트랙 LP가 도착했습니다.2020.08.03 PM 01:59
게시물 주소
FONT글자 작게하기 글자 키우기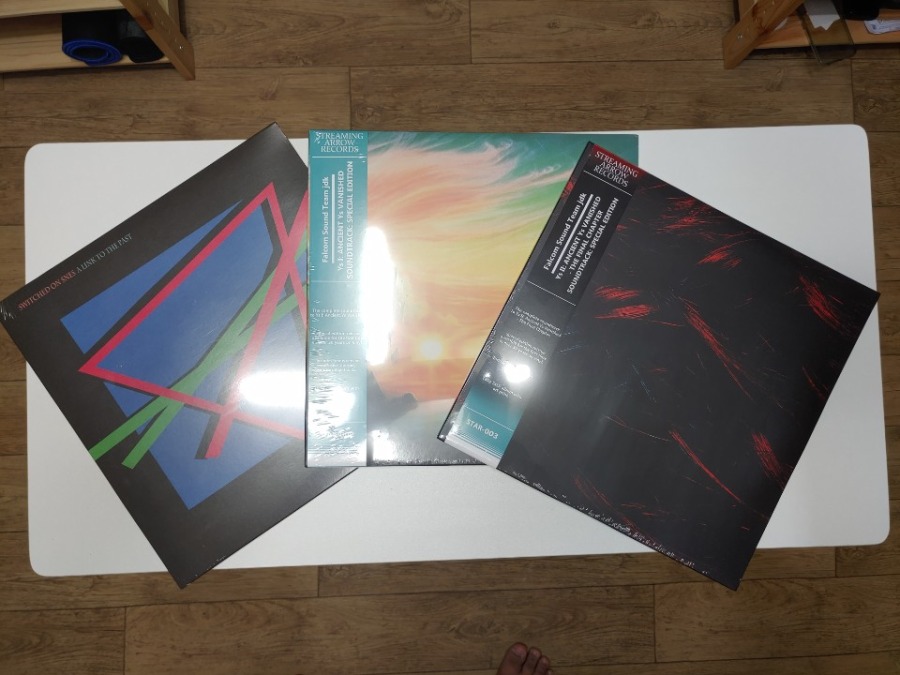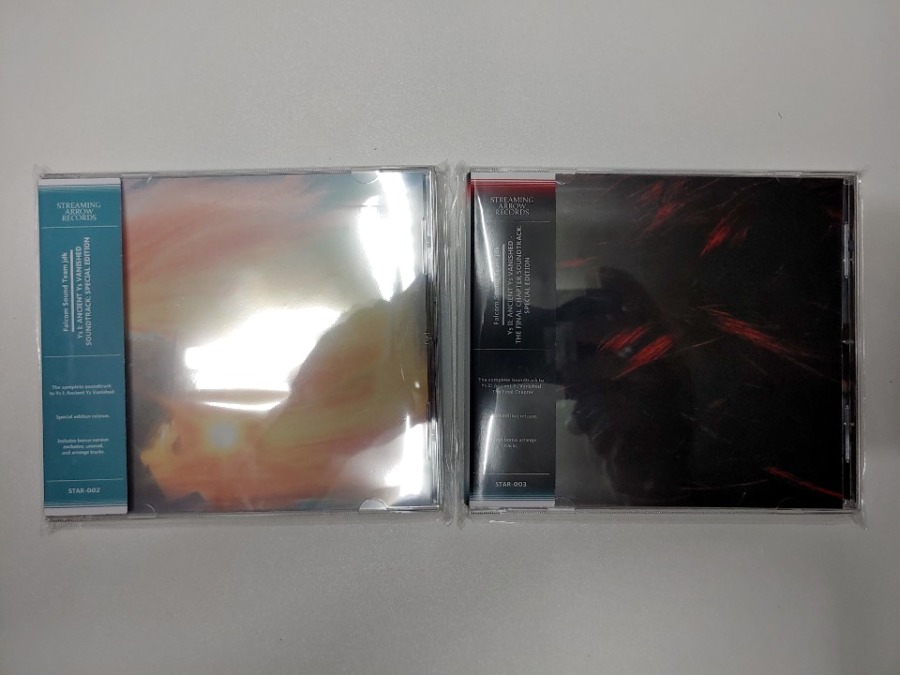 작년 12월부터 Streaming Arrow Records에서 예약받았던
이스1&2 사운드트랙이 도착했습니다.
CD와 LP 두가지로 발매가 되었습니다.
각 트랙리스트는
YS1
Tracklist
Side A
Feena
Fountain of Love
The Syonin
Tears of Sylph
First Step Towards War
Palace
Holders of Power
Palace of Destruction
Beat of the Terror
Tower of the Shadow of Death
Side B
Devil's Wind
The Last Moment of the Dark
Final Battle
Rest in Peace
The Morning Grow
See You Again
Fair Wind
Shining Star
Dreaming
Chase of Shadow
Church
Over Drive
Side C
Departure
Crossroad of Sadness
Battle Ground
Mysterious Moment
Theme of Adol
Dead-End Street
Sub-Mission
Open Your Heart
Devil's Step
Tension
In the Memory
Fly With Me
Side D
Feena (Arrange)
First Step Towards Wars (Arrange)
Beat of the Terror (Arrange)
Tower of the Shadow of Death /The Last Moment of the Dark (Arrange)
See You Again (Arrange)
YS2
Side A
TO MAKE THE END OF BATTLE
LILIA
TOO FULL WITH LOVE
APATHETIC STORY
MAY I HELP YOU?
FEEL BLUE
RUINS OF MOONDORIA
NOBLE DISTRICT OF TOAL
REST IN PEACE
CAVERN OF RASTEENIE
PROTECTORS
ICE RIDGE OF NOLTIA
INSIDE OF THE ICE WALL
MOAT OF BURNEDBLESS
Side B
TENDER PEOPLE
Palace of Salmon
SUBTERRANEAN CANAL
COMPANILE OF LANE
PRESSURE ROAD
DON'T GO SO SMOOTHLY!
FEENA
TERMINATION
A STILL TIME
STAY WITH ME FOREVER
SO MUCH FOR TODAY
TO MAKE THE END OF BATTLE (Super Arrange)
Side C
PALACE OF SALMON (Super Arrange)
COMPANILE OF LANE (Super Arrange)
TERMINATION (Super Arrange)
TOO FULL WITH LOVE (Vocal)
입니다.
가장 좌측의 LP는 구매하는 김에 같이 구매한
슈퍼패미컴 젤다의 전설 신들의 트라이포스 입니다.
그전에 팔고 남은 재고품이었던 것 같은데 아쉽게도
저건 블랙반이네요.
일단 제품수령은 했으니 퇴근 후에나 들어봐야겠습니다.
코로나때문에 연기가 되긴했지만 받고 나니 기분은 좋네요.
댓글 : 0 개